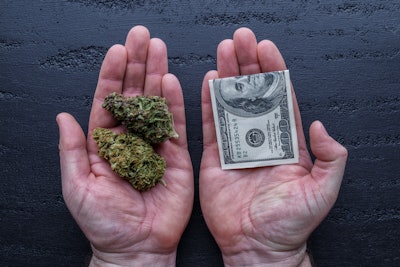 iStock
JARS Cannabis, a privately held, multi-state operating cannabis brand and retailer, today announced it has entered into a definitive agreement to acquire Euflora, a collective of boutique recreational marijuana dispensaries in Colorado.
Adding one cultivation center and greenhouse, along with six recreational storefronts to its portfolio, the completion of the transaction will increase JARS' retail operations to include a total of 26 storefronts across three states and solidify its positioning as a leading purveyor of affordable and accessible cannabis products in the nation's second and third largest cannabis markets.
Transaction Highlights and Benefits
A combined workforce of 670 employees
A combined loyalty base of 290,000+ customers
Addition of 6 recreational storefronts, increasing retail portfolio to 26 storefronts nationwide
One 7,200-square-foot cultivation center and greenhouse facility
Expanded product availability and offerings to feature a combination of 250+ brands and over 6,000 product SKUs across various categories and price points
The acquisition and rebranding of Euflora retail stores are expected to be completed by the end of Q4, subject to the satisfaction of closing conditions.