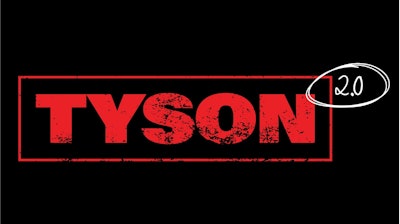 Tyson 2.0
TYSON 2.0 and Ric Flair Drip announced today that they are coming together under a new parent company, Carma Holdings.
Co-founded and led by Mike Tyson, Chief Brand Officer, and Chad Bronstein, Chairman and President, and Adam Wilks, Chief Executive Officer, TYSON 2.0 and Ric Flair Drip have generated $50 million in revenue since launching one year ago and are forecasted to reach $160 million in revenue in 2023. Both lines have grown to be some of the Nation's most popular cannabis brands, bringing to market high-quality cannabis and hemp products known for purity, precision, and widespread accessibility.
Through a network of industry partners including Columbia Care Inc., Verano Holdings and HEXO Corp, TYSON 2.0 and Ric Flair Drip products are now available at more than 1,000 retailers across 40 states and select provinces in Canada. TYSON 2.0 has also collaborated with the industry's premier cannabis tech brands including Futurola and Stüdenglass to deliver the latest consumption innovations.
Since its founding, the company has experienced many critical milestones. In March 2022, the drop of TYSON 2.0 "Mike Bites", cannabis-infused, ear-shaped edibles with a bite mark, a nod to one of Tyson's most iconic boxing matches with Evander Holyfield, took social media by storm. The demand for Mike Bites was so strong, it led the company to launch new product categories this past October to include three hemp-derived verticals: Delta-8, Delta-9, and CBD offered through an online global marketplace.