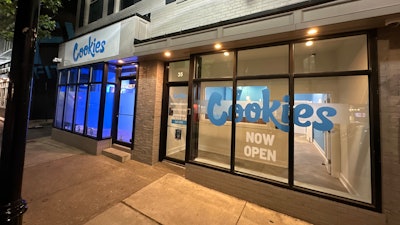 Cookies
The Cookies Baltimore cannabis dispensary announced that it will reopen its flagship Baltimore dispensary later this week.
The dispensary temporarily closed early June to make some improvements. Since then, the company has addressed a technical malfunction with its surveillance system. In addition, the company has worked with its security and marketing partners to ensure ongoing compliance with MCA requirements. The company reminded everyone that the public consumption of cannabis is still illegal under Maryland law.
"We want to express our gratitude to all our patrons for their patience and support during the facility improvement process that took place during June. We're eagerly looking forward to seeing you soon," said Tommy Nafso, CEO and founder of Noxx.
According to WMAR, the suspension notice came less than one week after the grand opening and detailed numerous violations.
Inspectors said a video appeared to show "large plumes of medical cannabis smoke being blown from a large gun apparatus into the mouths of persons outside the dispensary."
The "gun" had a sticker with a Cookies logo on it.