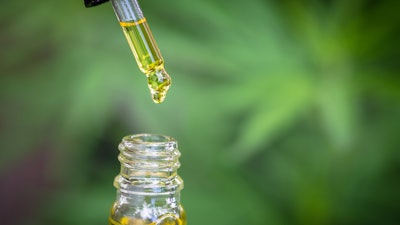 iStock
Cannabis and hemp extraction technology company Boulder Creek Technologies and hemp-derived cannabinoid producer Red Mesa Science & Refining are partnering to use Vapor-Static Extraction Technology to produce CBD and other minor cannabinoid raw materials for B2B distribution to contract manufacturers, co-packers and white-labelers.
Red Mesa Science & Refining is the first industrial-scale hemp producer to implement Boulder Creek Technologies Vapor-Static 5000 system.
Capable of processing 5,000 pounds of hemp biomass each day in a self-contained, continuous, fully automated system, the equipment will produce a concentrated form of oil ready for distillation, as opposed to the traditional crude oil produced from cold ethanol technology.
The adoption of Vapor-Static Extraction technology means greater overall output for Red Mesa Science & Refining as well as the opportunity to eliminate expensive and hazardous solvents from the extraction process to reduce operating costs and significantly contribute to sustainability.
"The decision to move forward with the Vapor-Static technology was in recognition of the innovation Vapor-Static Technology brings to extraction within the hemp industry overall," said Jeff Applegate, President of Red Mesa Science & Refining. "The fact that we can extract solventlessly is not only a more cost-effective approach, but it also allows for a continuous manufacturing operation in lieu of the batch process that we've used up to this point. We can achieve greater total manufacturing output while reducing extraction-based labor costs because the system is so simple to operate."
Boulder Creek Technologies' commitment to sustainability was also a key reason Red Mesa Science & Refining decided to choose Vapor-Static Extraction. Whereas traditional methods of extraction result in biomass waste, Vapor-Static Extraction allows biomass to become a valuable resource.
"With Vapor-Static Extraction, our spent biomass becomes a recycled valuable resource as it morphs into clean, solventless raw material for future input," said Applegate. "The environmentally conscious aspect of this technology aligns with Red Mesa's plan to fully utilize the hemp plant to create something of value and to help mitigate the thousands of tons of waste we see each year within the industry.