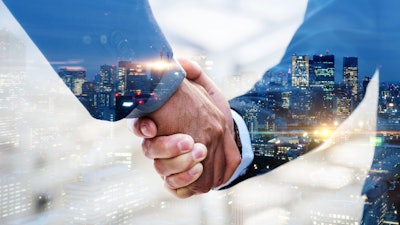 iStock
Skye Bioscience and Emerald Health Therapeutics have reached an agreement that will allow Skye to acquire all of the issued and outstanding shares of Emerald in a share-for-share-transaction.
Skye is a San Diego-based pharmaceutical company developing proprietary, synthetic cannabinoid derivatives to treat glaucoma and other diseases. Emerald possesses cash and non-cash assets that Skye would acquire through the arrangement, which is subject to approval by each company's common stockholders and by the Supreme Court of British Columbia, Canada.
As a result of the deal, current Skye stockholders would own approximately 54% of the common stock of Skye and former shareholders of Emerald would own approximately 46% of Skye's common stock. The deal is anticipated to close in the third quarter of 2022.
"We are excited to present this opportunity with Skye to our shareholders. Since announcing the strategic pivot of Emerald last November, we have been working to wind down our past operations, monetize our non-cash assets, and apply our capital to a new investment opportunity. We have searched for a company with differentiated positioning and a pedigree of expertise and experience. We believe we have found it in Skye Bioscience," said Bobby Rai, Chair of the Board's Special Committee of Emerald Health Therapeutics.
Skye is working on clinically validating therapeutic outcomes of uniquely modified and synthetically manufactured cannabinoid-derivative molecules. This outcome has already been shown in preclinical studies that have demonstrated notable advantages of Skye's lead therapeutic drug, SBI-100 Ophthalmic Emulsion, over the established clinical standard of care for treating glaucoma. Through the completion of this transaction, Skye expects to have funding for a Phase 2 study it is planning to start in the fourth quarter of 2022, following a Phase 1 study beginning in the second quarter of 2022.