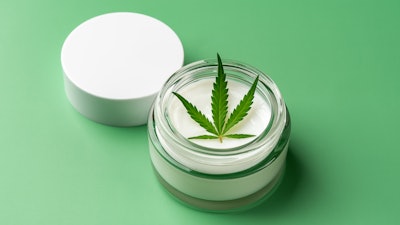 iStock
Ovation Science said the U.S. Patent and Trademark Office (USPTO) has granted it a patent entitled "Composition and Method for Transdermal Delivery of Cannabidiol (CBD) and 9-Tetrahydrocannabinol (THC)"; with an expiry of February 2041.
This patent is a significant achievement for the company's R&D department which uses pharmaceutical drug development methods to optimize the transdermal delivery of topical cannabis products. The patent covers the company's transdermal creams formulated with a combination of CBD and THC and delivered by its proprietary drug delivery system Invisicare. It protects both the composition as well as a method for formulating a transdermal delivery composition based on a desired ratio of CBD to THC through skin tissue. Ovation has also filed for similar patent protection in Canada.
"The granting of this patent helps solidify our position in the marketplace with products that cannot be duplicated by competitors," said Terry Howlett, CEO of Ovation Science. "Ovation Science has been developing highly effective products which has led to high consumer satisfaction and a number of awards. In conjunction with our trade secrets, this patent will further protect these formulations." He added, "We have proven that our transdermal delivery method is more effective than other topical products on the market and more efficient than edibles (gummies, etc.) or inhalation (smoking or vaping) as it has better absorption; avoiding "first-pass" through the liver. First-pass increases the delivery time and makes less CBD:THC available than Ovation's formulations."