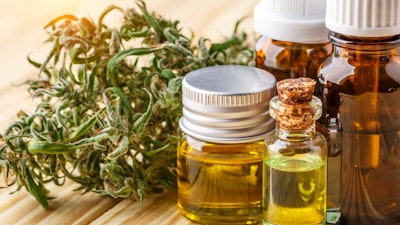 iStock
Zelira Therapeutics is launching ZYRAYDI, its patented, licensable technology for the future of the medical cannabis industry.
ZYRAYDI is a proprietary Enhanced Distillate Capture and Dissolution Matrix (EDCDM) technology that substantially traps the distillate in a free flow powder matrix and increases the rate of dissolution. With ZYRAYDI, Zelira Therapeutics continues to create new, innovative ways to produce pharmaceutical-grade cannabinoid oral dosage forms like capsules and tablets.
"ZYRAYDI solves two key issues holding back wider acceptance of cannabinoid medicinal products – the difficulty in formulating solid oral dosage drugs with distillate, and the low rate of dissolution in the body from capsules and tablets," said Dr. Oludare Odumosu, CEO of Zelira Therapeutics. "We strongly believe that the cannabinoid-based medicine market will scale up significantly when the ability to consistently formulate, validate and commercialize dosage forms that closely resemble current pharmaceutical drugs becomes available."
Designed to be a tool for the cannabinoid producers around the world, ZYRAYDI requires minimal capital expenditure on equipment and raw materials and is immediately adaptable to any existing capsule and tablet program. The ZYRAYDI matrix contains pharmaceutical grade excipients that are on the FDA-approved list of GRAS (Generally Recognized As Safe) ingredients, and can be adapted to fit requirements for vegan, gluten free, allergen free, non-GMO, etc.