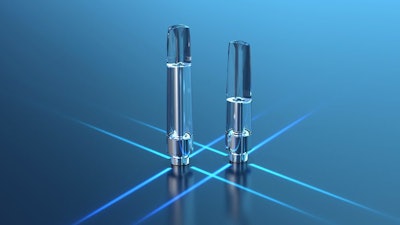 CCELL
CCELL, a company specializing in vape hardware products and advanced vaporization technology, announced today that it has formed a partnership with Dutch Botanicals, a living soil cultivation and extraction technology company specializing in solventless live rosin processing in Colorado, to develop an initiative to further the research and development of live rosin vaporizer cartridges.
Live rosin is a solventless cannabis concentrate, extracted via filtered ice and water, with heat and pressure completing the process. For this initiative, Dutch Botanicals will fill CCELL's 510 cartridges with live rosin concentrate made with cannabis plants to provide consumers with the safest and best vaping experience possible.
COOKIES will sell these products at its retail locations in Colorado and analyze consumer purchasing trends to better understand how people consume live rosin for vaping. Recently Dutch Botanicals' Grumpz Living Soil Live Rosin Cart received Third Place Award in the "Non-Distillate Vape Pens" category at the 2022 Colorado High Times Cannabis Cup.