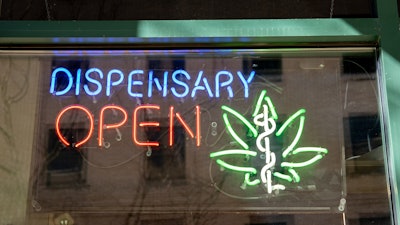 iStock
Germany may soon become the next major European country to legalize adult-use cannabis and plenty of Americans seem willing to plan a trip.
According to Bloomwell Group, a Germany-based holding company for medical cannabis companies, more than 66% of Americans surveyed said they "would visit a cannabis dispensary or social consumption lounge" in Germany. Of course, adult-use cannabis isn't expected to become available in Germany until 2024 and it's not clear yet how regulators will shape tourism policies, but the survey is encouraging.
In addition, 65% of survey respondents said they "would travel to a city or country to experience its licensed cannabis market," while 44% said that they would travel to Germany specifically for cannabis tourism. As Bloomwell pointed out, another nearly 75% polled said pretzels, a specialty in Germany, are a "satisfying 'munchies' food."
Germany, which has had a legal medical cannabis market for five years, could potentially contribute around $3 billion in annual legal cannabis spending by 2026, according to estimates from BDSA.
"Germany has 82 million inhabitants – that's more than Canada and California, two of the current biggest cannabis markets on the globe. Therefore, when Germany opens up for adult-use cannabis, it will become the biggest market in the world," said Bloomwell Group CEO and Co-founder Niklas Kouparanis. "The future language for cannabis will be German."
Recreational legalization in Germany could raise demand to 400 tons of cannabis annually and 80% of Americans surveyed said the U.S. should export cannabis to Europe to help meet the demand in markets like Germany.