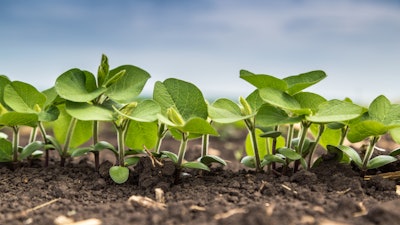 iStock
Researchers have suggested that a molecule commonly found in soy and soy-based products could mitigate the cardiovascular harm associated with cannabis use while not minimizing psychoactive effects.
The study from the Stanford Cardiovascular Institute said the psychoactive component of marijuana binds to cannabinoid receptors in the vascular system and could contribute to cardiovascular disease. But they found that genistein, a soybean isoflavone, can help offset that potential harm.
Genistein serves as a neutral cannabinoid receptor that can attach to receptors and block THC from also attaching. That way, it can help prevent THC from causing atherosclerosis, which is characterized by deposits of fatty material on the inner walls of arteries.
"Genistein works quite well to mitigate marijuana-induced damage of the endothelial vessels without blocking the effects marijuana has on the central nervous system, and it could be a way for medical marijuana users to protect themselves from a cardiovascular standpoint," Joseph Wu, MD, PhD., professor of cardiovascular medicine and radiology, and director of the Stanford Cardiovascular Institute, told the Pineapple.