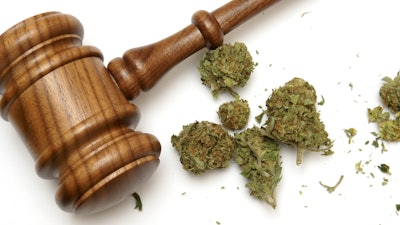 iStock
Verano, a multi-state cannabis operator, has become the second company to sue Alabama after the state revoked an initial slate of medical cannabis licenses.
According to the Alabama Reflector, the lawsuit alleges the Alabama Medical Cannabis Commission abused its power in revoking Verano's integrated facility license that was granted in June.
"Regardless of the commission's intent when it decided to issue the stay and subsequently 're-award' the licenses, its decision to 'void' previously awarded licenses without following the Legislature's—and its own—clearly established rules and regulations, exceeds and violates the statutory authority it has been granted, violates its own rule, and is clearly erroneous," the lawsuit said.
RELATED: Alabama Awards Medical Cannabis Licenses
Alabama issued its first round of medical cannabis licenses – covering cultivation, processing, retail, secure transport and testing – in June. However, the state was alerted to inconsistencies in the third-party scoring process for determining which applicants should be awarded licenses. In response, the state decided to stay all proceedings related to the current offering of medical cannabis business licenses.
"Since the Commission's inception, we have worked to develop a fair, honest, and equitable process to select licensees," explained Commission Chairman Rex Vaughn. "It is regrettable that the tabulation errors occurred, however we have acknowledged the miscalculations and have taken the necessary steps to ensure that the data provided to the Commission was accurate. We are sincerely appreciative of the Court for allowing us to take corrective actions."