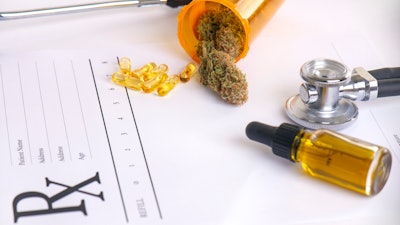 iStock
Jazz Pharmaceuticals and its cannabinoid subsidiary GW announced construction of a manufacturing plant began at Kent Science Park in Sittingbourne, UK. Jazz plans to invest over $100 million into the facility and hire more than 100 staffers when operations start.
Expected to open in 2024, the 60,000-square-foot plant will manufacture Jazz and GW's two approved cannabis-based medicines, Epidiolex and nabiximols.
Approved in the United States in 2018, Epidiolex is an oral solution for treating seizures connected to severe forms of epilepsy. Nabiximols, or Sativex outside the U.S., is a late-stage multiple sclerosis candidate.
Jazz bought GW in a deal worth $7.2 billion last year. For the past 20 years, the subsidiary has invested in the Kent Science Park site that produces extract, formulated drug products and active pharmaceutical ingredients.
The site already employs 400 people and operates 12 buildings. The new plant will minimize reliance on single-use plastics and also have over 1,100 solar panels installed.