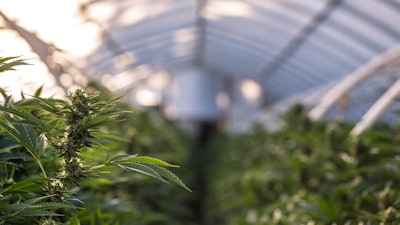 iStock
Steep Hill, a provider of cannabis analytical testing, is expanding with a new licensee partner into the state of Vermont. In 2004, Vermont legalized cannabis for medicinal use and more recently in 2020, Vermont became the 11th state to approve of adult use sales. Licensee Steep Hill Vermont is the first analytics laboratory to receive pre-approval from the State of Vermont.
"Working with the State of Vermont, our laboratory plans to expand cannabis testing services, while offering quick turnaround times and educational resources for cultivators, manufacturers, and other industry participants. Our goal is to be a key partner in the success of the Green Mountain State's adult use market and continue to grow our industry," said Steep Hill Vermont Lab Director Callie Chapman.
Steep Hill Vermont is projected to support cannabis and hemp cultivation and processor customers by fall of 2022.
Leading the Steep Hill Vermont team will be: Kos Parulekar, founding partner and CEO of Steep Hill Vermont; Dr. Mark Scialdone, founding partner and Chief Scientist at Steep Hill Vermont; and Callie Chapman, founding partner and Lab Director of Steep Hill Vermont.
"What I believe the cannabis industry continues to need is 'compliantly rebellious' scientific attitude. An attitude owned by those of us who are not afraid to push on the limits of societal norms while remaining compliant to the science and regulation that governs product safety. This synergy will raise the bar for the entire industry keeping cannabis safe and effective for all who partake," said Scialdone. "We chose to partner with Steep Hill because of their breadth of experience from opening multiple cannabis testing labs across the country that are considered the gold standard for quality results, rapid turnaround time, and impeccable customer service. Vermont has long had the status of the Humboldt County of the East having a long tradition in cannabis, so opening a testing lab here makes sense on many levels."