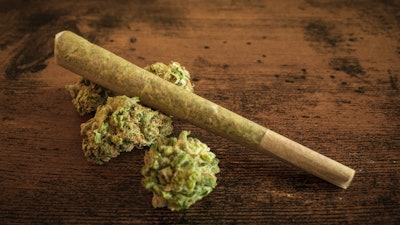 iStock
Houseplant, the cannabis lifestyle brand founded by Seth Rogen and Evan Goldberg, hired Kelly Natenshon in a new role as Senior Vice President of Housegoods. Natenshon brings more than 20 years of experience in product and merchandising to Houseplant and will help the company grow its "House" arm of the business, focused on creating homewares including ceramics, ashtrays, lighters, accessories and most recently, a new line of premium lights and lamps.
Natenshon joins Houseplant after five years consulting for home brands California Closets, Cravings by Chrissy Teigen, Wayfair and its subsidiary brands, All Modern, Birch Lane and Joss & Main. Prior to consulting, she held product and merchandising leadership roles at home lifestyle brands Pottery Barn and Pottery Barn Kids. In the 15 years Natenshon was with Pottery Barn, she helped grow and manage the company's $1 billion furniture, lighting, housewares and décor businesses across retail and direct-to-consumer channels.
"Houseplant is a cultural zeitgeist at the intersection of design, cannabis and interiors that is quickly filling a gap in the market for a new sophistication of homewares," said Natenshon. "I could not be more excited to join this dynamic team who values design as much as I do, and for the opportunity to lead the home division of a company that has already seen immense success with products that resonate so well with both the cannabis and the design communities."
In her new position, Natenshon will oversee product strategy, curation and development for Housegoods. Leveraging her extensive background and connections within the home and interior industries, she will play a key role in ushering in new lines of business for Houseplant, while providing operational support for the Housegoods team and spearheading design vision.
"We are thrilled to welcome Kelly into the Houseplant family– her vast knowledge of the industry, decades of experience and passion for design make her the perfect fit to lead our growing Housegoods division," said Houseplant Co-Founder and CEO Mikey Mohr. "Through Housegoods, we are actively engaging with and selling products to consumers in all 50 states today; with Kelly's leadership, we will be able to prudently expand our offerings and meet all of our growth objectives over the coming years, to make Houseplant the leading global cannabis lifestyle company."