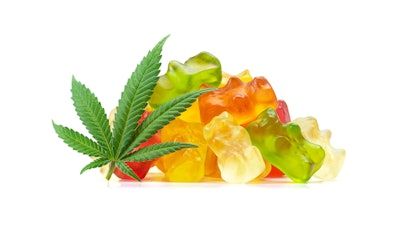 iStock
Day Three Labs said CanNegev, a government-sponsored cannabis innovation incubator, will fund the company's research and innovation to remedy Parkinson's Disease, a disease that affects more than 10 million people worldwide, with cannabis.
"Research shows that cannabis has the ability to ease Parkinson's symptoms in patients, but to date, no one has been able to decipher the exact combination of cannabinoids and terpenes for a consistent, reliable, and repeatable remedy," said Dr. Shimon Lecht, Chief Innovation Officer at Day Three Labs. "There are over a trillion possible combinations of cannabinoids and terpenes that could be derived from the cannabis plant, but only a handful are the optimal combination to treat Parkinson's. Our mission is to discover the correct combination, and to identify the precise ratio so all active ingredients interact in the right way with each other. We can then leverage our Unlokt technology to make a product that will deliver the precise combination of cannabinoids and terpenes to patients quickly, safely and effectively."
Funding from CanNegev enables Day Three Labs to find the combination of cannabinoids that work best to treat Parkinson's and use Unlokt to take the research straight from the lab to product development.
DTL has passed the first phase of the CanNegev program, solidifying the concept and building the project idea, and receive funding for the second phase to start research, data collection and presentation to The Office of the Chief Scientist of Israel, recently rebranded as the Israel Innovation Authority (IIA), in September 2022. The third and final phase of the program will require a presentation of the proof of concept to the IIA to secure additional funding of 1.25 million Israeli Shekels for product development, seventy percent of which is a government grant.
Unlokt is aiming to replace emulsion-based delivery systems used by edibles manufacturers across the industry. The Unlokt technology packs cannabis within a natural protein that shuttles the cannabis directly into the body's circulation, bypassing the liver and protecting the cannabinoids and terpenes, allowing them to be released and absorbed into the bloodstream in their entirety.