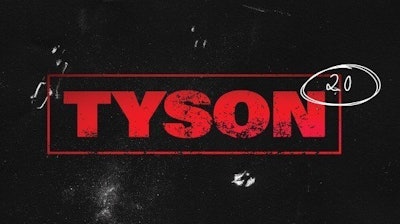 HEXO today announced an exclusive partnership with TYSON 2.0, Mike Tyson's recently formed cannabis company.
HEXO will produce TYSON 2.0's products in Canada, including flower, pre-rolls, edibles and vapes.
The HEXO-produced lines will launch across Canada in fall 2022.
In June, Tyson 2.0 raised $9 million to expand the company's brand portfolio.
Tyson 2.0 launched in late 2021 and is already available in more than 20 U.S. states and Canada.
The company is focused on marketing celebrity cannabis lines that extend beyond the former heavyweight boxing champion. In March 2022, Tyson 2.0 acquired a majority stake in Ric Flair Drip, a brand owned by the pro wrestler.
Working with MSO Verano Holdings, the company re-launched the Ric Flair line this month.
While Tyson 2.0 has been expanding rapidly, not everything has been smooth sailing. In April 2022, Colorado banned the sale of "Mike Bites," gummy ears with a small bite mark that served as an homage to the boxer's notorious fight with Evander Holyfield.