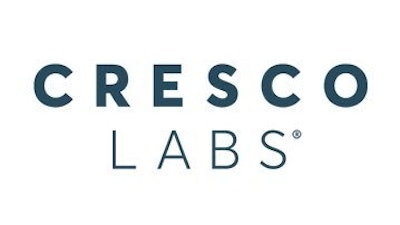 Cresco Labs
Cresco Labs has been granted a provisional processing license by the state of Ohio to extract oils and manufacture products from cannabis. According to the company, the license will enable Cresco to sell its full slate of brands in the state.
"We continue to believe that to win in this industry you need to create meaningful, material positions in the most strategic states possible," said Charlie Bachtell, CEO and Co-founder of Cresco Labs, in a statement. "We have established leading positions in Illinois and Pennsylvania, the fifth and sixth most populous states in the country, and we are now substantially increasing our position in Ohio, the seventh most populous state."
According to Bachtell, Cresco only sells flower into 60 percent of Ohio's dispensaries. The license will allows the company to introduce its full suite of products, including vape pens, concentrates and edibles.
"With the grant of this license, our operations are now fully vertically integrated in Ohio," Bachtell added "The expansion of our cultivation and production facility, along with the closing of four additional operating dispensaries, sets up an exciting year for Cresco Labs in Ohio in 2021."
Cresco has 25,000 square feet of cultivation, currently undergoing upgrades, which are fully funded by a sale-and-leaseback agreement as part of an industrial real estate investment trust (REIT), which own and manage industrial facilities and then rent space to tenants.
In January, Cresco soldits property in Yellow Springs, OH to Innovative Industrial Properties (IIP), an industrial REIT. The facility has about 50,000 square feet of industrial space, and IIP paid approximately $10.6 million. The new owners also agreed to fund about $1.9 million in property improvements.
According to Cresco, the sale, which was the company's third sale-and-leaseback transaction with IIP, helped bolster the balance sheet.
On May 26, 2020, Cresco agreed to acquire four Ohio dispensaries from Verdant Creations. Verdant currently operates dispensaries in Cincinnati, Chillicothe, Marion, Newark, and Columbus, Ohio, however, the Columbus location wasn't part of the deal.
The acquisition is still subject to approval by the Ohio Board of Pharmacy. If it goes through, Cresco will have five dispensaries in Ohio, the maximum allowed by the state.