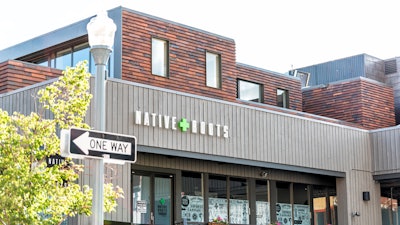 iStock
Colorado has now sold some $10 billion worth of marijuana products in the seven years since it became the first state in the nation to legalize the drug for recreational users.
The state Department of Revenue earlier this month closed the book on another record year for cannabis sales, the Associated Press reports. Dispensaries surpassed the previous year's record $1.75 billion in revenue by October and crossed the $2 billion threshold for the first time in November; the full-year total of $2.19 billion was good enough to hit $10 billion in sales overall since 2014.
Industry analysts had expected a boon in sales in many states as the COVID-19 pandemic and subsequent lockdown measures prompted consumers to stock up on products from dispensaries — many of which were deemed "essential" businesses by regulators.
Colorado has taken in more than $1.6 billion in taxes and fees on marijuana sales since the drug became legal, the report added.