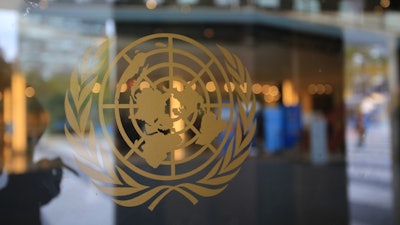 iStock
A United Nations agency called for a worldwide ban on the advertising of cannabis products in an effort to put public health ahead of the industry's commercial interests.
The UN Office on Crime and Drugs on Thursday recommended a "comprehensive ban on advertising, promoting and sponsoring cannabis" in its latest annual World Drug Report, Vice reports.
The recommendation has no binding effect, but the agency hopes individual nations and policymakers take up the proposed ban just as many countries heeded the World Health Organization's call for bans on tobacco advertising.
The report's authors told Vice they are particularly concerned that young people are being influenced by a newly legal, rapidly expanding industry. Although limited research suggests cannabis could help patients with a number of conditions, the report said younger, healthier people are less likely to see the drug as potentially harmful despite a dramatic increase in potency in recent decades.
The UN report found that the percentage of THC in cannabis grew from 4% to 16% in the U.S. from 1995 to 2019.
"The main thing is to make sure young people are not tricked by adverts into thinking cannabis is a healthy choice, when it's not," UNODC research and trends analysis head Angele Me told Vice.
Cannabis marketing laws vary widely in the U.S., Vice noted, but they are generally much less stringent than in neighboring Canada, which has strict limits in place on its nationwide legal market. Some analysts have speculated that those advertising limits may have helped contribute to a largely stagnant Canadian cannabis industry.