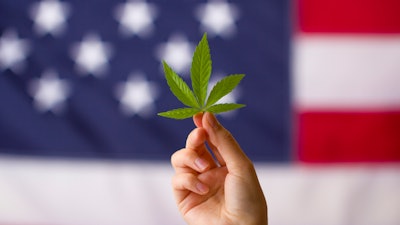 iStock
Workers at a Rise Dispensary in Joliet, Illinois said they have voted "overwhelmingly" to join Teamsters Local 777. The Colorado Street location is the second Rise Dispensary that has voted to affiliate with the union in the past three months.
"Congratulations to all of these workers who stood strong throughout this process," said Jim Glimco, Local 777 President. "In spite of the election being delayed, they stuck together and maintained solidarity the entire time. We're looking forward to going to the negotiating table."
"Cannabis is the fifth-largest cash crop in the United States, and Rise's parent company, Green Thumb Industries, made nearly $900 million last year," said Peter Finn, Teamsters Food Processing Division Director. "A Teamster contract is essential to ensuring that these workers see their fair share of that revenue."
"We need fairness, equal employment and a positive work environment," said Allison Fullman, who works at the Colorado Street Location. "We want protection against mistreatment and discrimination. We will make the cannabis industry a happy and healthy place once again!"
Rise Dispensary workers are not the only cannabis workers to unionize in the past few weeks. According to Denverite, grow house workers at Green Dragon in Colorado voted last week to unionize, citing low wages and inadequate ventilation.
Last month, employees of Wonderland Smoke Shop, one of New Jersey's largest cannabis accessories business, filed a petition to unionize with the National Labor Relations Board.
"Workers in these stores have always been in the vanguard of the industry," said Hugh Giordano, UFCW Local 360's director of organizing. "From making sure that sick and suffering patients know how to properly experience the benefits of medical marijuana to supporting those who advocated for cannabis legalization, they've been vocal and committed. Now they're advocating for themselves and UFCW is proud to stand with them."