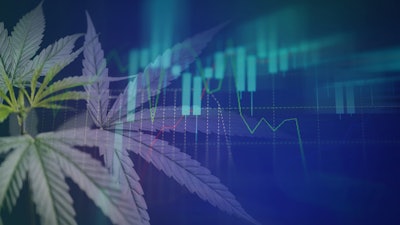 iStock
SNDL and The Valens Company are combining their businesses to create one of the largest vertically integrated cannabis platforms.
SNDL will acquire all of the issued and outstanding common shares of Valens, other than those owned by SNDL and its subsidiaries.
Under the terms of the agreement, Valens' shareholders will receive, for each Valens Share, 0.3334 of a common share of SNDL. Based on the August 19, 2022 close of the SNDL shares on the Nasdaq, the consideration represents an implied value of CAD$1.26 per Valens share for total consideration of approximately CAD$138 million.
With 555,500 square feet of cultivation and manufacturing space and 185 cannabis stores under the Spiritleaf and Value Buds banners, the combined company will offer a complete portfolio of branded products to consumers in Canada through its own supply and distribution channels. The combined company will operate as SNDL Inc., and Valens shareholders will own approximately 9.5% of the pro forma entity.
Key Transaction Highlights:
Creates a dominant vertically integrated entity in Canada: Through the combination of diverse portfolio of brands, an extensive retail footprint, low-cost biomass sourcing, premium indoor cultivation and low-cost manufacturing facilities, SNDL will become one of the largest adult-use cannabis manufacturers and retailers. With its retail insight and financial strength, SNDL will be able to adapt quickly to emerging consumer trends.
Enhances branded product offering with low-cost in-house manufacturing capabilities: By integrating Valens' product suite into its portfolio, SNDL will increase its overall cannabis market share to 4.5% and its 2.0 product formats market share to 5.2%, becoming a top 10 player in both categories. As a result of Valens' low-cost platform, SNDL will enhance its own product line while offering pricing flexibility to retail partners.
Increases optionality on biomass by pairing premium cultivation with low-cost procurement: Combining SNDL's high-quality cannabis cultivation operations with Valens' low-cost biomass procurement capabilities will enhance SNDL's ability to offer a wide range of customized innovative products to meet its customers and consumers desires.
Synergies through cost rationalization and operational efficiencies: The combination of SNDL and Valens is expected to deliver more than $10 million of annual cost synergies. Together with incremental revenues from greater distribution of Valens products, it is estimated that the Transaction will deliver upwards of $15 million of additional EBITDA on an annual run-rate basis through synergies and other strategic initiatives.
Valens shareholders to participate in and help create the future of SNDL: Valens shareholders are to receive SNDL common shares in an all-stock transaction. Beyond improved liquidity and better access to a large retail footprint, SNDL's balance sheet strength provides a unique opportunity for Valens shareholders to participate in the creation of a leading vertically integrated Canadian cannabis company.