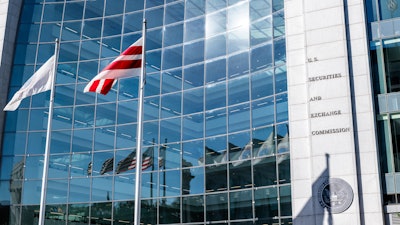 iStock
The Securities and Exchange Commission (SEC) on Tuesday announced an investigation into Ignite International Brands, a publicly traded company based in Ontario, Canada, founded by CEO Dan Bilzerian.
The SEC filed an action against the company in an effort to force Ignite to comply with an investigative subpoena for documents.
According to the SEC's filing in the U.S. District Court for the Central District of California, the investigation will determine whether or not Ignite violated federal securities laws by making false or misleading statements in reporting its 2020 financial results.
The SEC alleges Ignite improperly recognized and reported certain revenues as part of its 2020 financial statements.
SEC staff served Ignite with an investigative subpoena to produce certain documents. Despite multiple accommodations by the SEC staff, Ignite has failed to produce the full set of requested documents.
The SEC seeks an order from the court directing Ignite to show cause why the court should not compel it to produce documents as required by the subpoena.
The SEC further seeks an order from the court, following its ruling on the order to show cause, directing Ignite to comply fully with the subpoena.
To date, the fact-finding investigation has not concluded that any individual or entity has violated federal securities laws.
The company was launched in the U.S. in September 2018 with a focus on the CBD wellness market. The company expanded into cannabis products and new markets, including the UK and Mexico in 2019 and the Middle East and Canada in 2020.