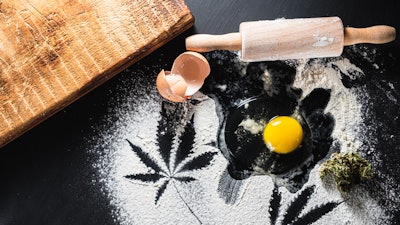 iStock
A cannabis-infused restaurant is coming soon to Houston for discerning consumers who want their CBD or THC combined with fine dining.
According to Eater Houston, Wild Montrose will focus on small plates and will give customers the option of having their dishes doses with a hemp-based CBD or Delta-9 THC, a psychoactive cannabinoid. There will also be a drink menu that similarly offers patrons a chance to infuse CBD or THC. The restaurant will follow the 0.3% legal limit for THC that is enforced in Texas.
"We're not only offering unique things but we're also being playful so people can have a destination space in Montrose that feels like they're not here in Houston," executive chef German Mosquera told the publication.
THC- and CBD-infused edibles are of course readily available in many U.S. markets but opening up a restaurant designed around adding hemp or cannabis to food is still a fairly novel approach.