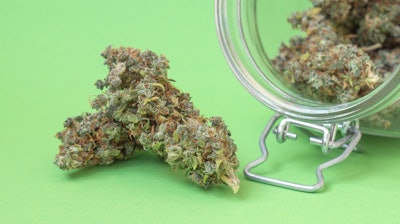 iStock
The Illinois Department of Agriculture (IDOA) today announced that Star Buds IL has been issued an operational permit and is now open for business. Located in Rockford, Star Buds is 66 percent black-owned and is the first social equity craft grow licensee to open its doors.
The 2021 applicants in the state included 67 percent that identified as non-white. Of the 48 craft grow licenses issued by the IDOA in July 2022, 42 percent (20) are majority black-owned, 36 percent (17) are majority white-owned, 8 percent (4) are majority Hispanic-owned and 8 percent are owned by a partnership group. Six percent of awardees did not provide demographic information.
According to IDOA, 100 percent of new licenses were issued to social equity applicants.
According to Department of Agriculture Director, Jerry Costello II, Star Buds is the first of 342 cannabis licenses issued in the last year to open its doors, with dozens more soon to follow suit.
Since 2021, the IDOA has issued 88 craft grow licenses, 54 infuser licenses, 189 transporter licenses and approved 10 community colleges to participate in the Community College Cannabis Vocational Training Pilot Program. Some 21 existing Early Approval Adult Use Cultivation Centers were previously approved under the Compassionate Use of Medical Cannabis Program.