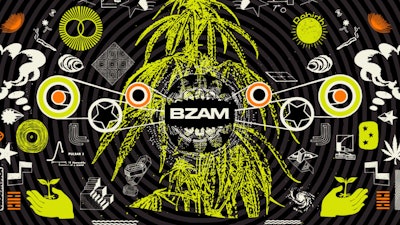 BZAM
Just months after merging with BZAM Holdings, the Green Organic Dutchman is changing its name.
The company's board has approved a change to "BZAM Ltd," which is one of the cannabis brands it operates.
In connection with the name change, it is anticipated that trading of the company's common shares will commence under the new ticker symbol "BZAM" on the CSE and "BZAMF" on the OTCQX. TGOD didn't provide specific timing for when the name change will take effect but said the company's new corporate website will launch once the change is complete.
"This name change marks a new era," said Matt Milich, Chief Executive Officer of the Company. "It reflects our larger portfolio of brands and facilities, and our ability to reach a broader consumer base to realize our vision of being one of Canada's favorite sources for cannabis."
The company is also pleased to announce that Bassam Alghanim has been appointed chairman of the board, effective as at January 24, 2023. Alghanim brings extensive knowledge and experience to this position, having enjoyed a highly rewarding and successful career as an investor, businessman, and banker spanning four decades.