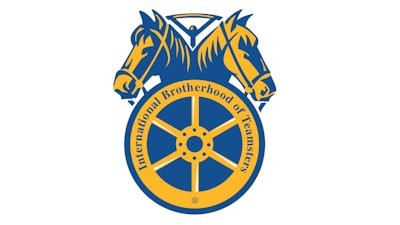 Grassdoor is one of the largest cannabis delivery platforms in California. This week, nearly 100 drivers and warehouse workers joined Teamsters Local 2785.
The move comes after more than 300 workers at the company's southern California location became affiliated with the Teamsters in January.
"These workers are critical to the success of the cannabis supply chain, and they deserve to have prosperous, sustainable careers that reflect the value they bring to their employers," said Peter Finn, Western Region International Vice President and Teamsters Food Processing Division Director. "We look forward to working with them on securing better wages, benefits, and working conditions."
According to Alexander Torres, a Grassdoor driver in Brisbane, the decision came down to negotiating power. "There's certain things I want that we don't get – paid vacation, paid time off – and I think by joining the Teamsters, we can negotiate to get those things."
Teamsters Local 2785 represents a variety of workers throughout San Francisco and San Mateo Counties.