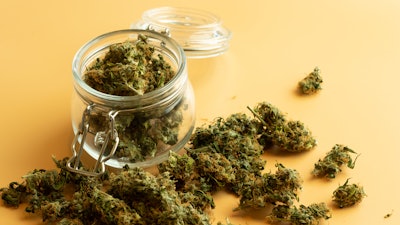 iStock
Organigram, a licensed cannabis producer based in Canada, has warned against the long-term effects of plummeting prices in the market.
The company just reported its fiscal second-quarter earnings which mixed a 24% year over year increase in net revenue with an 85% increase in net losses. As part of her prepared remarks during Organigram's most recent earnings call, CEO Beena Goldenberg elaborated on the pricing pressure her company and others across the cannabis industry are enduring.
"While many producers have discussed not wanting to participate in a race to the bottom, we are seeing the opposite in the market," she said, according to a Seeking Alpha transcript.
Goldenberg claimed that large format, 28-gram offerings with a sub $100 retail price point have increased by almost 300% over the past six months. After factoring in the cost of production and the excise tax burden, she said the products are being sold at a loss.
"This is not sustainable and it hurts the cannabis industry. While our low cost structure allows us to compete at these reduced prices, we have not matched the aggressiveness of our competitors and have seen some market share erosion in our large format flower," she said.
Cannabis retail and wholesale prices have been declining in both the U.S. and Canada as demand fluctuates. Oregon, one of the U.S.'s most mature recreational cannabis markets, said the average price for a gram of usable cannabis dropped to $4, its lowest price in years.
"The Oregon recreational marijuana market is in arguably the weakest economic position it has been in since the inception of the program in 2016," the state's liquor and cannabis board wrote, blaming the decline a decrease in the growth of demand in Oregon, a production cycle that responds to market signals on a lag, and increasing stockpiles of inventory.