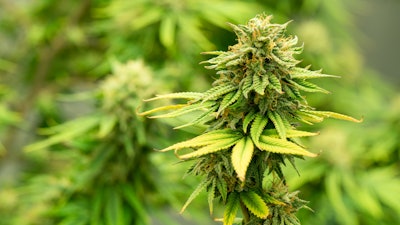 iStock
Acreage Holdings, a vertically integrated, multi-state operator of cannabis cultivation and retailing facilities in the U.S., announced today that Peter Caldini has elected to resign from his position as Chief Executive Officer, effective June 30, 2023.
Kevin P. Murphy, Chairman and Founder of Acreage, said, "During his tenure, Peter surpassed our objectives and led Acreage through many formative events, including its recent dramatic transformation. He brought the strategic guidance required to expand our footprint at the onset of adult-use sales in multiple core states while delivering on our plan to significantly improve our profitability. Peter restored Acreage's position at the forefront of the industry and equipped the business to accelerate our growth trajectory as a part of Canopy USA. On behalf of myself and the Board, we are incredibly grateful to Peter for his strong leadership throughout his time at Acreage and we wish him all the best in his future pursuits."
Mr. Caldini said, "I am incredibly proud of the team and the foundation we built together at Acreage. Since I joined, we have undergone numerous changes and put in significant work to establish a robust platform for sustained growth alongside the evolution of the industry. I want to sincerely thank the entire Company, as well as the Board, for their support over the years and I look forward to watching Acreage continue its momentum as a key component of Canopy USA."
Dennis Curran, Chief Operating Officer of Acreage, has been appointed Chief Executive Officer and will assume the role on July 1, 2023. Mr. Curran joined Acreage in March 2022, bringing over 35 years of leadership expertise in sales, distribution, and marketing, having previously held executive-level positions with GSK Consumer Health and Procter & Gamble (P&G).
Mr. Murphy added, "Since joining Acreage, Dennis has led several successful initiatives and provided the leadership required to optimize the Company's operational footprint. Dennis has been a valuable asset to Acreage, and we look forward to his continued contributions in his new leadership role."
Mr. Curran said, "I am honored and thrilled to be guiding the incredible Acreage team on our journey to be a critical part of Canopy USA. It could not be a more exciting time to be taking on a new position with the Company. Finally, I want to thank Peter for all he has done to set us up to succeed."