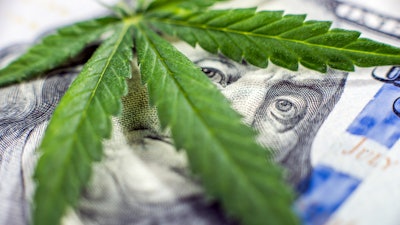 iStock
Cresco Labs and Columbia Care today announced a mutual agreement to amicably terminate their definitive merger agreement announced in early 2022.
Cresco had agreed to acquire all of the issued and outstanding shares of Columbia Care but now the companies will move on with no penalties or fees related to the mutual agreement to terminate the transaction.
"In light of the evolving landscape in the cannabis industry, we believe the decision to terminate the planned transaction is in the long-term interest of Cresco Labs and our shareholders. We want to express our sincere gratitude to Columbia Care for their valuable collaboration and dedication during this transaction," said Charles Bachtell, CEO and Co-founder of Cresco Labs. "Moving forward, we remain committed to our Year of the Core strategy, which involves the swift restructuring of low-margin operations, improving competitiveness and driving efficiencies in markets where we maintain leading market share, and scaling operations to prepare for growth catalysts in emerging markets. A strong core will enable us to take advantage of the margin accretive, growth opportunities we foresee within this tough economic time for the cannabis industry. While this is not the outcome we originally hoped for, we are confident Cresco Labs is in a stronger position moving forward."
"After careful consideration, we are confident in the mutual decision to move forward as separate, standalone companies. This is the best path forward for Columbia Care's employees, customers, and shareholders. We are thankful for the collaboration and partnership with the Cresco team throughout this extensive process," said Nicholas Vita, CEO and Co-founder of Columbia Care. "Over the last 16 months we have reviewed every aspect of our business, remained decisive and have made substantive changes that significantly improved our operations — positioning us with significant strategic and operational strength at this inflection point in the company's history. We are looking forward to realizing the benefits of these changes as well as focusing on the opportunities in our outstanding footprint in markets with embedded upside; diversified portfolio of brands; our award-winning national retail brand, The Cannabist; recently implemented operational and organizational efficiencies; proactive balance sheet management activities; and meaningful equity capital markets initiatives that will propel Columbia Care into one of the most profitable and resilient companies in the industry over the next several years."
With the merger off, an agreement to divest certain New York, Illinois and Massachusetts assets of Cresco and Columbia Care to an entity owned and controlled by Sean "Diddy" Combs has also been terminated.