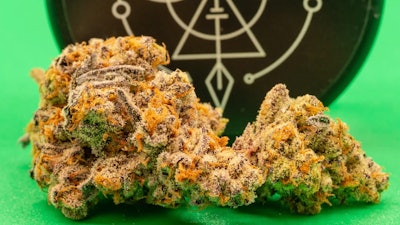 Waabigwan Mashkiki
Waabigwan Mashkiki, a Native American cannabis manufacturing plant in Mahnomen, opened early August and has become one of the first dispensaries to legally sell adult-use cannabis in Minnesota. The dispensary is located in Mahnomen near Shooting Star Casino.
Waabigwan Mashkiki is selling cannabis products produced in a $10 million growing facility. The plant has been in operation for two years growing medical cannabis, but was preparing for the eventuality of legalized adult-use.
"Others were racing to the market to capitalize on this unique time in Minnesota history," Alexander Oxendine, General Manager of Waabigwan Mashkiki, said. "We have been preparing for this day for years. Because of our location, dedication to excellence, and unique and proven growing and processing practices, our product is simply better."
Waabigwan Mashkiki is led by Oxendine, a descendent of the tribe, who honed his craft in the growing centers of California, and understands the quality and "flavor of the flower." All bud is hand-selected by experts and slow grown over a nine-week period.
Waabigwan Mashkiki currently offers eight unique strains.