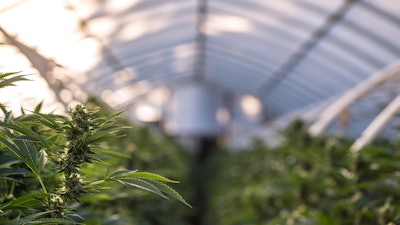 iStock
CryoMass Technologies said the Canadian Intellectual Property Office has granted it a patent (#3064896) for its novel plant material separation process technology. The patent relates in general to separating plant particulates and, in particular, to a system and method for cryogenic separation of plant material. The patent will remain valid until 2039.
The Canadian patent follows the precedent set by the United States Patent and Trademark Office and the State Intellectual Property Office of the P. R. of China, both of which granted process patents to CryoMass that are valid until 2038.
"After years of planning, engineering and technical validation, it is exciting to receive patent protection in another key target market for our highly-disruptive technology. Canada was the first G7 nation to legalize cannabis and as such spawned some of the biggest names in the global cannabis industry. It's definitely an important commercialization opportunity for CryoMass," said CEO Christian Noël.
CryoMass remains committed to expanding its global patent protection portfolio and is pursuing patents in other important jurisdictions, including the European Union.
"Although we talk a lot about the burgeoning, $50 billion dollar cannabis/hemp industry, we believe that our technology can dramatically reduce costs and improve product quality in other multi-billion dollar industries as well. Canada, China and the United States all have large and diverse agricultural sectors and having secured long-term patent protection should enable us to effectively capitalize on multiple agriculture opportunities," said Noël.