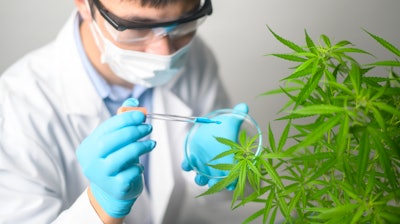 iStock
Trichome Analytical, which said it is New Jersey's first accredited cannabis and hemp testing lab, has earned the state's first annual license for testing within the emergent adult-use program.
With laboratory testing in place, New Jersey's Cannabis Regulatory Commission is likely to begin approving annual licenses for plant-touching businesses, such as cultivators and manufacturers, in the upcoming CRC public meetings.
"I am proud that the first adult-use license has been issued to a New Jersey-based small business, and honored to represent other small businesses seeking to get established in this industry in their home state," said Kristen Goedde, Trichome Analytical Founder and COO. "My goal has always been to ensure that products are tested accurately, with consumer safety and transparency as the priorities. This is a very important step in getting the industry to that point."
Trichome Analytical has operated in New Jersey since 2020 and holds approvals in the New Jersey Medical Marijuana Program (NJMMP) and New York Cannabinoid Hemp Program (NYCHP) as well as DEA registration and ISO/IEC accreditation.
"As someone with over a decade in third-party testing, I saw an opportunity to use my expertise to transition into cannabis testing in any way that I could, to help raise the standard of testing in New Jersey," said Goedde, who was recently honored for Excellence in Healthcare and Life Sciences at the NJ Cannabis Insider 2022 Awards. "I didn't realize at the time it would evolve into starting the first cannabis lab in the state, and being issued the first official adult-use license. I'm excited to see where the industry takes us—there's still a lot of work to be done."