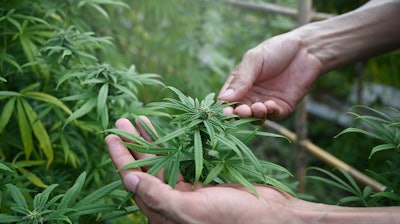 iStock
MediPharm Labs, a pharmaceutical company specialized in cannabinoids, has entered into a share purchase agreement with OneLife Botanicals for the sale of its wholly owned subsidiary MediPharm Labs Australia for a minimum value of $6.9 million AUD ($4.65 million).
The agreement includes the assets of MPLA, specialized licensing, operational knowledge, and Australian and New Zealand customers currently served from that facility. All international contracts outside of Australia and New Zealand will remain with MediPharm Labs and be serviced from our Barrie GMP facility.
In July 2021, MediPharm Labs was the first purpose-built cannabis facility to receive a pharmaceutical Drug Establishment License. Awarded by Health Canada, this license is recognized in more than 50 countries as part of the Pharmaceutical Inspection Co-operation Scheme (PIC/S). At this time, the company has completed a review of its international manufacturing platform and identified potential savings in moving all domestic and international manufacturing to the Canadian facility.
After an extensive sale process, the company the agreement with OneLife Botanicals was identified as a strategic fit for both parties. OneLife Botanicals specializes in cannabis-based wellness and medical products, with plans to launch OTC CBD products across Australia. Purchasing the MPLA facility expedites OneLife Botanicals' timing to commercialization. The company and OneLife Botanicals will also enter into a transition services agreement to allow for the two companies to smoothly transition products and services produced in the facility, and to work together on future commercial opportunities.