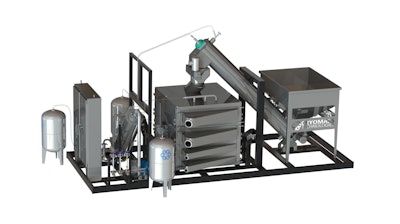 CryoMass
CryoMass Technologies said testing of its patented cryogenic trichrome separation system has yielded results in all key areas of interest that either met or significantly surpassed pre-testing expectations.
The company is now preparing to deliver its first commercial unit to an operating partner based in the heart of the largest cannabis production region of the world's largest cannabis market, California.
This Monterey-based company manufactures extracts for their own brand and several of the more prominent, better-known brands in California. Their expertise in producing high-quality, standardized extracts should prove invaluable as Cryomass seeks to refine standard operating procedures (SOP) to guide product development for future customers.
Together the companies are establishing a toll processing station at the Monterey facility, where we expect to process cannabis on behalf of some of California's leading cannabis cultivators, many of which are already close business relationships. The company is confident this partnership will begin generating revenues in the fourth quarter of 2022 and anticipate a steep ramp-up in revenues throughout 2023.
The CryoMass system enables cannabis and hemp cultivators and processors to optimize and streamline their processes, thus dramatically reducing costs while simultaneously capturing approximately 97% of the active elements and increasing the purity and quality of the products sold to consumers.