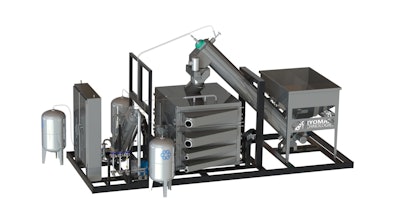 CryoMass
CryoMass Technologies has hired Mike Stringile to lead its worldwide sales team as it prepares to launch its first commercial installation next month in Monterey, California.
Stringile began his extraction career working in the oil and gas industry in Fort McMurray, Alberta, where he was immersed in the world of extracting hydrocarbons from oil sands. After spending more than seven years honing his technical knowledge of hydrocarbon extraction processes, he was given the opportunity to apply his extraction expertise to the burgeoning new cannabis industry.
Having someone with both the technical extraction expertise and proven sales experience that Mr. Stringile possesses is extremely rare in today's cannabis industry. I am extremely confident that between Mike and our current Director of U.S. Sales, Steve Cimini, we have the perfect team to rapidly build an international sales and toll-partnering network that generates millions of dollars of revenues," said CryoMass Director and CEO Christian Noël.