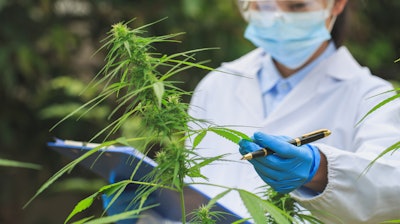 iStock
SC Labs, a cannabis and hemp testing company, announced its plans to expand into Southern California – beginning with a new lab opening in Los Angeles.
The new more than 12,000 square foot facility, located in the Van Nuys neighborhood of Los Angeles will conduct both R&D and compliance cannabis testing – similar to its Santa Cruz counterpart – providing faster turnaround times to process samples for customers south of Santa Barbara. The new lab will offer the full suite of California compliance testing (potency, pesticides, heavy metals, residual solvents, microbials, water activity, filth and foreign material) as well as terpene and shelf stability testing. By opening this new state of the art lab, SC Labs will deliver added testing capacity and more resources for research and development.
Similar to SC's operations in Santa Cruz, the new lab will maintain the same technology stack (Laboratory Information Systems and the SC Client Services Portal) and chemometric reporting for customers conducting both Cannabinoid and Terpenoid assays. The L.A. facility will also provide stability testing, to determine shelf life, in February 2023.
Combined U.S. medical and recreational cannabis sales are estimated to be upwards of $52.6 billion by 2026 – and California is currently the largest legal cannabis market in the world. In regulated cannabis markets like California, products for sale are required to undergo a series of tests by a state-accredited lab to help ensure that products are safe to consume and accurately labeled. SC Labs is allowing its customers to meet those requirements and ultimately help them meet the demand in the market.
In addition to L.A., SC Labs currently has cannabis testing labs in Santa Cruz, CA., Colorado, Michigan, and Oregon. SC Labs will begin accepting new customers mid-December and will host a more formal grand opening in early January. With this growth, SC Labs will be hiring for both California locations in the New Year.