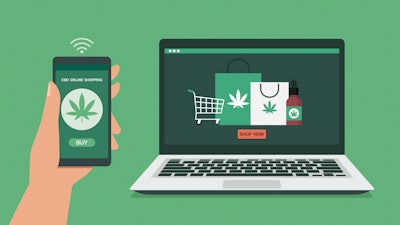 iStock
BDSA, provider of retail sales data for the cannabis industry, announced the availability of its Menu Analytics solution. The new product enables cannabis industry leaders to make data-driven pricing, sales, marketing and merchandising decisions.
Menu Analytics offers deeper granularity, hyper-local insights and weekly updates with actionable data to better understand the market and evolving retail dynamics. Using Menu Analytics, cannabis retailers and investors can gain insights into the menu-listed pricing and availability of brands and products at a local and store-specific level.
This data unlocks key distribution opportunities, uncovers store-specific pricing and assortment, identifies restock issues with trend analysis and enables brand evaluation based on markup, velocity, availability and price.
"In a quickly developing industry like cannabis, tools that provide data-based insights are critical for building a successful brand strategy," said Liz Stahura, Co-Founder and COO of BDSA. "Our new Menu Analytics solution provides visibility to answer crucial business questions, like availability and velocity of brands and products, along with pricing and margin strategy. The ability to drill down into county, city and store-specific insights enables better-informed decisions that lead to more effective promotions, revenue growth and enhanced market share."
The new offering builds upon BDSA's suite of data and analytics solutions. When paired with BDSA's Retail Sales Tracking solution, Menu Analytics offers the most comprehensive view across the supply chain of brand strength, pricing and assortment, including metrics markup and velocity to drive strategy regarding pricing and inventory allocation.