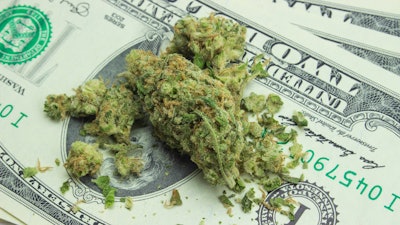 iStock
Green Check Verified (GCV), a fintech provider of compliant cannabis solutions and services to financial institutions, today announced Credit Union 1 (CU1) joined its cannabis financial and business services platform to improve and expand its cannabis banking offering. The agreement will see CU1's existing customers migrate to the GCV platform, where they will access a more seamless banking experience and new options for business services.
"Credit Union 1 has been on our radar for a long time given its leadership in cannabis banking," said Paul Chesek, chief revenue officer at GCV. "We are thrilled they are joining our platform, which will greatly streamline their operations, alleviate their compliance burden, and grow the program in their field of membership."
Headquartered in Illinois, CU1 serves a variety of cannabis businesses in multiple states and has one of the leading cannabis banking programs in the U.S. By joining the GCV platform, CU1 cannabis members will enjoy a more user-friendly, intuitive onboarding and ongoing due diligence process – and gain access to additional services like cannabis-friendly insurance, HR/payroll, payments and much more.
"Our credit union's motto is 'Better Banking for All,' and this of course extends to the underserved, legal cannabis business operators in our communities who have struggled to find adequate financial services for far too long," said James Thomas, head of treasury management at CU1. "Green Check's reputation in the industry is stellar, and we are thrilled to partner with them to upgrade and expand our footprint and further close the gap in services for cannabis businesses. In addition, we believe that partnerships are an important strategy for growth. GCV's Green Check Connect marketplace has incorporated the same partners that we feel are important to building cannabis offerings."
With its recent launch of the Green Check Connect marketplace, GCV now offers a much needed, one-stop shop for vetted, reliable and cannabis-friendly financial and business services for the cannabis industry. Participants in the Green Check Connect marketplace benefit from the platform's intelligent matching technology, which matches cannabis businesses with best-fit service providers tailored to their needs.
To date, Green Check Verified has onboarded nearly 150 financial institutions and serves over 5,000 cannabis-related businesses on its industry-leading platform.