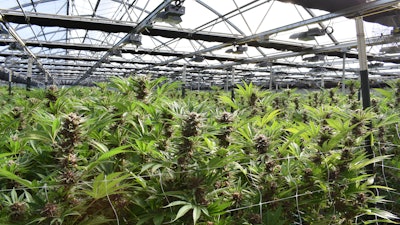 iStock
Verano today announced that following a competitive application bid process overseen by the state's Medical Cannabis Commission, Verano Alabama, LLC, a joint venture established by Verano, has been awarded one of five Integrated Facility Licenses in Alabama. The vertical license will permit Verano Alabama to operate a cultivation and processing facility and five retail cannabis dispensaries throughout the state.
With the addition of Alabama, Verano continues to build its national footprint by bolstering its presence in the Southeast, adding another medical market in the region that complements the Company's robust vertical Florida operations. Alabama cannabis sales are projected to reach as high as $695 million by 20282.
"We are thrilled to add Alabama to our growing footprint and build on our prior experience obtaining vertical licenses organically in states like New Jersey and Illinois to efficiently increase our operations and strategically expand into new markets," said George Archos, Verano Founder and Chief Executive Officer. "We've always had a long-term focus on strengthening our position in the South, and with the addition of Alabama to our footprint, we have an excellent opportunity to increase our presence in an important medical market as cannabis acceptance and state-level programs continue to spread across the growing Southeast region."
John Tipton, President of the Southern Region, added: "The addition of Alabama as an adjacent market to our expansive Florida operations will allow us to leverage our extensive retail and cultivation expertise in serving Alabama patients our wide variety of high-quality products. We look forward to working with the Medical Cannabis Commission, stakeholders, partners and local communities as we move forward towards opening our doors and serving medical patients across the state."
In obtaining the Alabama vertical license, Verano has the opportunity to operate a cultivation and processing facility, and will seek attractive retail locations to open five Zen Leaf medical cannabis dispensaries across the state. As currently outlined, upon the commencement of medical cannabis sales, Alabama regulations will allow for the sale of tablets, capsules and tinctures, in addition to topicals, suppositories and nebulizer products for medical patients.