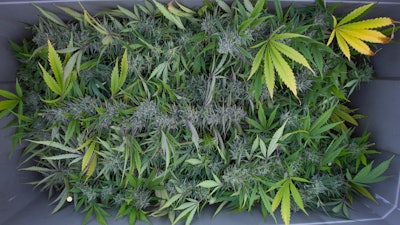 iStock
The Allegany County Department of Economic & Community Development and Organic Remedies Maryland announced that Organic Remedies has been approved to be operational by the Maryland Cannabis Administration and will commence operations immediately at their location in Cumberland. Organic Remedies is excited to offer cannabis organizations premium processed products manufactured from locally grown cannabis procured from Maryland cultivators.
The Organic Remedies Maryland team is led by Jordan Medeiros. A graduate of Massachusetts Institute of Technology's (MIT) Materials Science and Engineering program, Medeiros has spent the last five years working in the extraction and manufacturing sector of the cannabis industry. He brings a wealth of knowledge in processing cannabis and creating cannabis products with hydrocarbon and CO2 technologies. He has significant industry expertise in the creation of concentrates, topicals, edibles, and beverages.
"We know Maryland patients will rave about the quality of our processed products. We are excited to bring unique products to the Maryland market and look forward to working with cannabis organizations across the state, whether under a "white label" agreement or as a distributor of our own branded products," said Medeiros, Laboratory Director.
In Phase 1, the lab's hydrocarbon extraction will be fully operational and will produce a number of products, including liquid live resin vape cartridges, and live resin concentrates. In Phase 2, supercritical CO2 extraction technology will be added to our manufacturing scheme, giving us the capability to produce other forms of cannabis products, including RSO oil, capsules/pills, topicals, and cured concentrates.
Based in Allegany County, Maryland, the facility will provide a boost to the local economy with the addition of new jobs in the area. Medeiros said the company is looking forward to becoming a strong community leader. "We have built a solid relationship with the county leaders and are appreciative of the support we have received throughout to become operational," said Medeiros.
"It's been a pleasure to work with the Organic Remedies team, and we're thrilled to see them get up and running. They have been forward thinking and diligent business leaders, and we're glad they chose Allegany County to call home," said Jeff Barclay, director of the Allegany County Department of Economic and Community Development. "In addition to the job component, this location is expected to generate a substantial annual tax base for Allegany County."
In the coming months, Organic Remedies Maryland is anticipating state-approval to add additional products to its offering, such as the company's unique "nano gummies," a water-based product produced using Organic Remedies' proprietary nano emulsion technology. Nano gummies are especially good for individuals who have trouble digesting oil-based products. Nano emulsion technology increases bioavailability and absorption with a shorter onset than typical oil-based products.