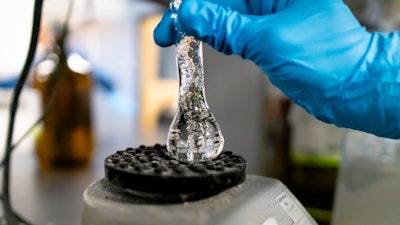 CTND NY
Certified Testing & Data (CTND) and Nova Analytic Labs today announced a joint venture in New York, launching a state-of-the-art testing lab to service the state's burgeoning cannabis market.
Licensed earlier this year as CTND NY, the new facility is located at 150 Broadway STE 194 in Albany and is scheduled to open in November. CTND plans to set the cannabis industry standard for scientific innovation, operational success, regulatory compliance and consumer safety.
Watch: Christopher Altomare: Maine's Medical Cannabis Industry Has a Dangerous Testing Problem
The CTND team brings decades of cannabis, hemp, food, plant medicine and pharmaceutical experience from world-class companies like Eurofins, Merieux Nutrisciences and Pfizer. By partnering with Nova, a cannabis testing solutions lab in Maine, the joint venture aims to increase value for all stakeholders in the New York market.
Upon opening, CTND will debut "Certified Cannabis & CBD Check Marks," a hallmark of quality assurance. Echoing the trust factor associated with badges like Kosher and Organic for food products, the Certified Check Mark promises consumers a product that is safe and meets the highest industry standards.
"Recent scrutiny of cannabis testing has highlighted widespread ethical lapses," CTND founder and CEO Aaron Riley said in a statement. "Our promise is absolute integrity. Consumers deserve to be confident that they are buying safe and accurately labeled products."
CTND will offer services beyond routine compliance and R&D testing, including "Cannaleptic Testing" and "Plant Health Optimization Testing."
Watch: Nicolas Guarino: Cannabis in NY is Disastrous
According to the company, cannaleptic testing includes running lab tests in conjunction with user experience data. The lab asks users a list of sensory questions about a specific strain and combines the data with traditional lab data. The result generates a score that takes into account user experience alongside lab test data, including terpene and cannabinoid profile. Plant health optimization testing looks at the nutrients in plant tissue during the grow. The information allows cultivators to adjust growing conditions to increase yield.