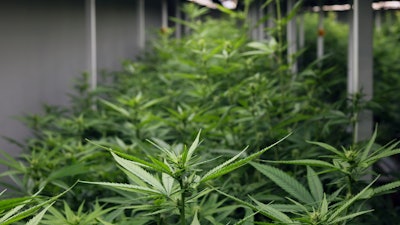 iStock
Trulieve said current yields at its new 750,000-square-foot cultivation center in Jefferson County, Florida have been exceeding expectations.
During the company's third-quarter earnings call, CEO Kim Rivers said yields are 10% higher than anticipated, making it the top-performing facility throughout the entire company. She also said average potency at the site is currently coming around 28% THC.
"We are very, very excited about the productivity of the JeffCo facility. And again, costs are in line with our projections. We actually may have a little bit of continued work to do there as it relates to bringing those completely in line. You want to be careful, of course, in how you manage that as you're continuing to ramp," said Yields, according to a Seeking Alpha transcript. "And so, we may still have a little tweaking there to do, but we're very pleased with all aspects of that facility."
Trulieve this week reported third-quarter results marked by higher free cash flows and reduced operating expenses. The company saw its revenue decline slightly to $275 million but managed to shrink its net loss down to $25 million, thanks in part to a 39% reduction in operating costs.
The company's earnings this quarter were boosted by an uptick in activity in Maryland. Trulieve reported a 235% increase in traffic in the state compared to the second quarter following the launch of adult-use sales at its three dispensaries.