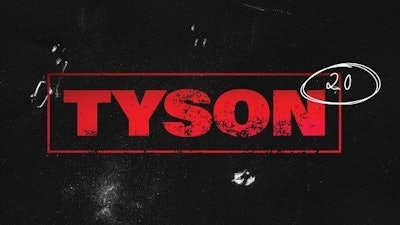 Tyson 2.0
Tyson 2.0 has launched in four additional markets: Arizona, Maryland, Ohio and Pennsylvania with Columbia Care.
Columbia Care is Tyson 2.0's exclusive national cultivation, manufacturing and distribution partner in the markets where it operates. The partnership was first announced in October of 2021, with products hitting shelves in November of 2021. Tyson 2.0 is now available in nine Columbia Care markets, with more planned in the coming months.
"Tyson 2.0 continues to exceed expectations in all our markets, for both retail and wholesale. The ethos behind the brand, making cannabis accessible to all, is resonating with patients and adult-use customers alike, and we are proud to be partnered with the Tyson 2.0 team to help them bring their mission to more people," said BJ Carretta, SVP, Brand Marketing at Columbia Care. "The collaboration across markets and a shared commitment to consistency, quality and focus on our patients and customers is a critical part of the brand's continued success across the country."
"We look forward to keeping the momentum going with our expansion plans driven by strong consumer and market demand nationwide for Tyson 2.0 products," said Chad Bronstein, President, Chairman and Co-Founder of Tyson 2.0. "We are thrilled to bring fan favorite, premium quality cannabis products available at multiple price points, to consumers and fans across Arizona, Maryland, Ohio and Pennsylvania and remain focused on further strengthening our partnerships with industry leading MSO's and their dispensary networks."