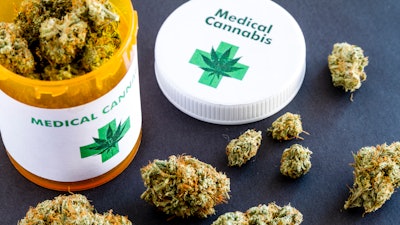 iStock
NuggMD, a medical marijuana telemedicine platform, is launching its service in Montana and Michigan.
In Montana, the service will cost $129. In Michigan, the company is launching its service for $99 per evaluation for a limited time.
Since its founding in 2015, NuggMD said it has connected more 1,000,000 patients to their medical marijuana physician in California, Connecticut, Illinois, Iowa, Maine, Maryland, Massachusetts, Michigan, Missouri, Nevada, New Jersey, New York, Ohio, Oklahoma, Pennsylvania, Texas and Virginia.
"Having a medical marijuana card is still a huge advantage for patients in Michigan," said Alex Milligan, NuggMD Co-founder and CMO. "You can assign a caregiver for cultivation, avoid the 10% excise tax, get extra discounts, access cannabis in cities that ban recreational sales, and even receive legal protections in medical-only states that offer reciprocity when traveling. It's easy to see why the medical marijuana market in Michigan is still strong."
"It's easy to see why so many Montanans still carry medical marijuana cards, despite recreational legalization," said Collin Mann, CEO and NuggMD Co-Founder. "We're excited to join the cannabis community in Montana and provide them with the best service in the state."