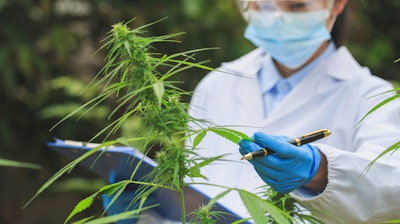 iStock
Alleaves, a cannabis enterprise resource planning (ERP) seed-to-sale technology platform, is finalizing its $40 million Series A funding round led by The Eleven Fund at a valuation of $240 million.
Alleaves was launched in 2018 by ERP software veterans Mike Beedles and Ken Condren with a vision to bring the cannabis software industry into the realm of today's modern enterprise technology, enabling cannabis businesses to operate more efficiently, compliantly, profitably, and with the ability to make real-time data decisions.
With the completion of this strategic funding, Alleaves will embark on an accelerated multi-state commercial rollout with many of the industry's leading MSOs. In addition, Alleaves will seek to acquire and roll up other complementary cannabis technology platforms to both expand its customer base and to create the industry's most comprehensive and seamless real-time seed-to-sale software, transaction, and compliance platform.