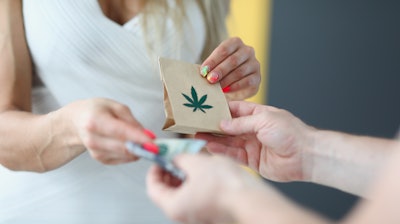 iStock
Doobie, a multi-state cannabis delivery service, has officially expanded its delivery services to the Massachusetts market.
Additionally, Doobie launched a direct-to-consumer delivery solution for brands in the state through Doobie Direct.
Available menus and product offerings can be viewed at trydoobie.com, which provides a streamlined, mobile-optimized experience. Customers can browse popular products by category or brand, and Doobie expert consultants are available via chat and phone to answer any questions.
Doobie Massachusetts was founded in partnership with Ericca Kennedy, the first Economic Empowerment Applicant to receive the Delivery Operator License in the state. "We saw a lot of synergies between Doobie's mission and our own values. We're passionate about finding ways to give back to our local community and we are looking forward to working with other minority owned businesses," Kennedy said.
By obtaining one of the first Delivery Operator licenses in the state of Massachusetts, Doobie is now able to serve more than 3 million residents.