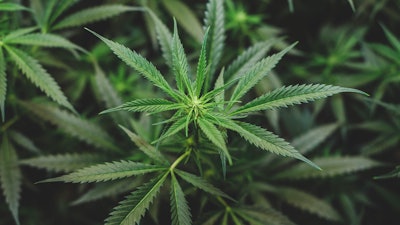 iStock
Flora Growth, an all-outdoor cultivator, manufacturer and distributor of global cannabis products and brands, has met with the author of a new bill to legalize recreational cannabis on the day the legislation was introduced to congress.
Flora's Chairman and CEO Luis Merchan met with Colombian Sen. Gustavo Bolivar prior to the bill's introduction to Congress on July 20. Bolivar, the key author of the bill, and Merchan discussed the top tenants of the bill, the bill's implications for companies such as Flora in Colombia and what legalization means for the country's burgeoning domestic and international cannabis markets.
"We are honored to work closely with Sen. Bolivar and other key policymakers to support legislation that will provide safe access to cannabinoid-based products both domestically and in international markets," Merchan said. "We are committed to creating effective, high-quality products. And with the expectation of the passing of this new bill to legalize recreational cannabis, we seek to support further the communities in which we operate."
Colombia has recently voted in pro-cannabis president, Gustavo Petro, who has expressed his desire for the country to become a leader in the legal cannabis industry. Cannabis for personal use is currently decriminalized in Colombia while medical cannabis was legalized in 2015.
The proposed cannabis legalization bill will allow full recreational cannabis legalization in Colombia, building on resolutions and regulations that are important for the safe development and access of the legal cannabis industry, including oversight by INVIMA. The bill was proposed to the legislature on July 20, 2022.