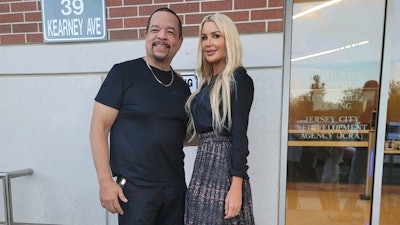 PRNewswire
Actor, rapper and New Jersey native Ice T has been awarded approval for a recreational cannabis dispensary from the Jersey City board. Ice T has partnered with Charis B, founder of The Medicine Woman.
Slated to open later this year, The Medicine Woman Jersey City will include 5,000 square feet of premium retail space.
"I've dedicated my life and career to giving back and paving the way for minorities. As a New Jersey native, I'm excited for the opportunity legalization offers our community, and I look forward to ushering in a new era for Cannabis in the state," said Ice T. "I've partnered with my friend of over 25 years, Charis B who is an authority in cannabis and founder of The Medicine Woman to ensure a premium experience for our customers and community."
The Medicine Woman Jersey City said it is committed to sourcing staff from the local community and has partnered with several local charitable organizations. Inaugural partnerships include The Last Prisoner Project, Jersey City Mural and Arts Program, Jersey City Employment and Training Program, Hudson County Community College, with more to be announced.