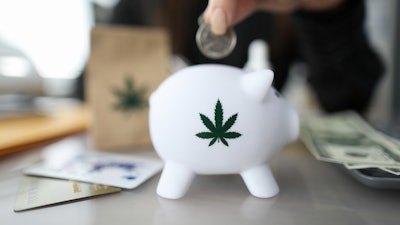 iStock
Cogent Bank, a full-service financial institution and one of the leading banks in the southeastern U.S. region, today announced a partnership with Green Check Verified to offer their products and services to the entire supply chain of businesses within the cannabis banking ecosystem.
Cogent is providing a solution by rolling out a program that treats cannabis businesses like any other client. This includes providing deposit and treasury management services and even certain types of loans that have been notoriously difficult to obtain in the industry.
"Innovation, an entrepreneurial spirit, and the desire to help underserved businesses have always driven the initiatives at Cogent Bank," said Chris Hartman, Chief Deposit Officer at Cogent Bank. "The cannabis industry is rapidly growing, and businesses need the same financial services as others. We are committed to being a financial partner to businesses in this space, and our partnership with Green Check gives us tremendous confidence as we grow this program."
Given the numerous compliance and regulatory obligations for financial institutions serving the industry, as well as an ever-shifting regulatory environment, using financial technology has become necessary to effectively work with this niche market in a safe, effective and scalable way.
"Green Check views itself as a true partner to the financial institutions we work with, and we are always enhancing our products and services to meet their needs," said Kevin Hart, CEO of Green Check Verified. "This is a pivotal moment in the growth and evolution of our company, and we are excited to work closely with Cogent's team as they expand their service offerings into this growing sector."