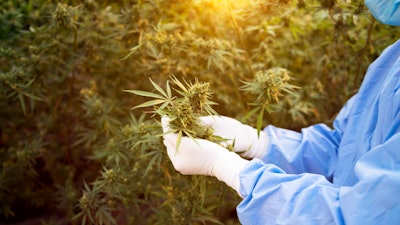 iStock
Green Scientific Labs has launched its new laboratory information management system (LIMS) for immediate use across all its laboratory operations.
The company's proprietary LIMS technology contains a set of features including artificial intelligence to ensure compliance with state regulations on COAs, real-time turnaround time (TAT) tracking to identify bottlenecks and to ensure testing times, digital batch downloading, and real time audit logs that compile a record of events and changes within the software.
"There is a huge tech component to GSL's testing process that sets us apart from other testing labs in the industry. The LIMS that we built and used during the first three years of operations helped us service more than 1000 clients," said Michael Richmond, Chairman of Green Scientific Labs. "In order to take Green Scientific Labs to the next level, support our rapid expansion, maintain turnaround times, and future proof ourselves for eventual FDA style regulations, we needed to take everything we learned and create something special. That's exactly what we did."
The custom-designed software built for the cannabis industry contains a host of new features:
Complete digitization of batch records, robust audit logging, instant verification of quality control samples, and automatic assignment of qualifiers based on state regulations
The ability to create custom client packages, create or update quality control target values, and define rules on a state-by-state basis
Better efficiency without reliance on outside development provides the ability to build new labs more quickly than the competition
"Successful cannabis laboratories must be able to keep up with continuously evolving regulations and requirements without sacrificing quality, consistency, or accuracy," said Dr. Kristofer Marsh, Chief Scientific Officer of Green Scientific Labs. "Our new LIMS is faster, smarter, and perhaps most importantly, tailored specifically to our unique processes. Having full control of the technology that manages laboratory data allows us to continuously improve internal processes and create custom solutions for clients and employees."